In Australia, the Toyota AFL Premiership Season is a big event for football fans. As every football enthusiast looks forward to an amazing time at the stadium. There are some must-watch 'home and away' matches that will be exciting this season. However, it's not easy to keep track of every fixture with a busy schedule. The stadium is quite a busy venue during competitions and training. So, this article shows how to prepare stadiums for the AFL season.
What is A Stadium?
For the benefit of people that are not football fans, the stadium is a venue for sports events. Usually, it's a big roofless structure with hundreds of seats for spectators. These tiers of seats are well-arranged for easy movement in and out of the main bowl. Most football matches are played outdoors on a field in the main bowl. In Australia, many stadiums are venues for cricket, football and rugby leagues. Apart from teams in the Australian football leagues (AFL), the national team uses different stadiums for their games.
What Makes the Melbourne Cricket Ground (MCG) Unique?
At the start of every season, the stadium offer opportunities for fans to see their favourite teams. Normally, stadium managements ensure the maintenance of pitches to handle the next season fixtures. Access to the stadium is often restricted after the season to restore the ground's surface to its league standard. It's one of the processes of preparing the stadium and corporate box for AFL seasons.
The Melbourne Cricket Ground (MCG) is unique because of its impressive turf. It was reconstructed by the HG Sports Turf in 2014. Since the stadium was to host the 2015 Cricket World Cup at this venue, the contractor needed to use only high-quality materials. During the project, special sand and synthetic materials with shock pad were installed. However, regular maintenance is needed to boost the turf's quality and performance of players.
What Makes The Marvel Stadium's Ground Impressive?
The Marvel Stadium is Australia's busiest sports venue with natural grass pitches. It has an impressive design of retractable roof that's suitable for big international sporting events. During unfavourable weather conditions, the retractable roof opens and closes in less than seven minutes. With its natural and synthetic turf, playing on this 17,600-square meter pitch is always a delight. Also, Marvel Stadium makes every footy event seamless.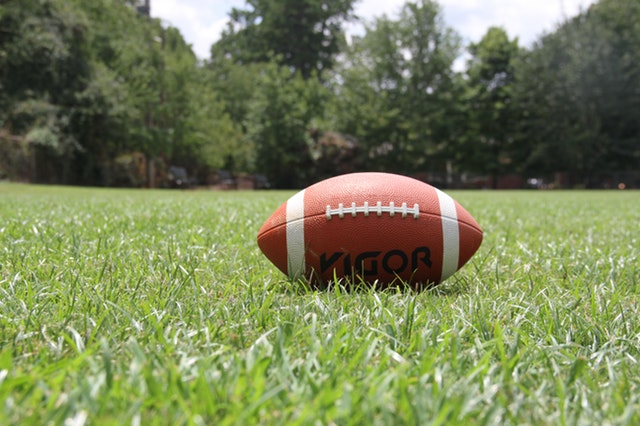 Exposing the natural grass to sufficient water and sunlight keeps the roots in the ground firmly. AFL sports fans are impressed with this multi-million dollar state-of-the-art facility. Additionally, Marvel Stadium has many WiFi access points for spectators to share activities of live matches online. Any AFL stadium that technologically enhances creates excitement on match days.
In 2008, a high-end installation for conserving water was added to the Marvel Stadium. This feature saves water loss by about 25 per cent and helps the lush green grass retain their properties. The stadium uses 17 tanks to store a million litres of rainwater. This volume is enough for the pneumatic valves to irrigate the grass and distribute water to its vast network of toilets.
The Adelaide Oval Stadium
The Adelaide Oval has a 54,000 (approximately) seating capacity with modern architecture. Located in South Australia, it's the fourth largest AFL stadium for multi-sport activities. According to the AOSMA (Adelaide Oval Stadium Management Authority) management, this stadium is used for rugby, soccer, and tennis leagues. So, preparing it for league matches is a priority. However, the Adelaide Oval was renovated between 2008 and 2014. This multi-purpose sports facility is suitable for all-season fixtures because the turf sits on a large area of compact soil.