Aboriginal artwork collector Hans Sip had gathered some 600 fascinating pieces — one of them paintings, hand-carved timber artifacts, urns and didgeridoos by famous indigenous artists — in his house in the Melbourne suburb of Bulleen.
Around 300km north, Marc Scalzo, chief winemaker and general manager of a yarra valley restaurant and winery, was dusting off the cobwebs from the winery's 1886-built warehouse.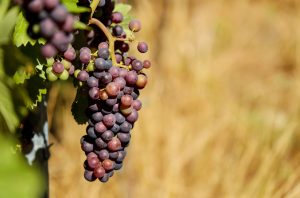 It had been mid-2015 and Marc believed the cavernous warehouse's rooms, with their towering red gum beams, exposed wood joists and concrete flooring, had too much character to be kept behind closed doors.
He said he could see the wonder of the area and the potential it attracted.
He made a decision to change the winery's cellar door to this area as part of a multi-million-dollar growth of its own Tuileries problems, previously the older Seppelts cellars before it, had been purchased by Rutherglen Estates' Chinese owners in 2013. However, he had been stuck as it came into the bare walls.
As he had been discussing his plans with buddy Jamie Durrant, photographer and editor of Essentials magazine, they talked of the prospect of working with the distance as a joint cellar door and gallery, drawing on the achievement of their Besen household's artwork gallery TarraWarra Museum of Art in the retail billionaires' yarra valley winery.
Not long after that conversation, Jamie's head was directed to Hans's "gobsmacking" set of Aboriginal art, which he was privy to if he had been invited to Hans's house to picture Aboriginal artist Trevor "Turbo" Brown, who had been painting there.
Trevor possessed a gigantic collection packed in his home that was becoming hard for him to handle. Jamie noticed this, believing it made sense to place them together. "It just clicked", he said.
"I said to Jamie, 'I'm not interested in decorating the winery'," stated Hans, when the idea was first floated. However, the plan evolved when he set foot within the historical place. He, Marc and Jamie hatched the idea to start out an Aboriginal art gallery which would comprise four exhibitions per year, all drawn out of Hans's set that could be held in Rutherglen at a purpose-built, humidity and temperature controlled room.
The appropriately called Aboriginal Exhibitions Gallery, which opened last Thursday, was clarified in no uncertain terms as a coup for the area. Jane Campbell, of fifth-generation Rutherglen winemaking household Campbells Wines, claims that the gallery is "good news" for among the nation's earliest wine tourism destinations.
The gallery's first exhibition, fittingly curated from Jamie, is named Dhungala — Murray River in Yorta Yorta speech — also includes the work of two musicians that shared a close relation to the river, "Turbo" Brown and Craig Charles.
Hans's collection is likely to be a significant drawcard for not just Rutherglen but regional Victoria. The collector is a NGV Foundation manhood and counts functions by Clifford Possum, Billy Doolan and Luke Cummins within his eponymous art collection, which he estimates to be worth roughly $3 million in total.
While costs won't be displayed, every slice exhibited in Rutherglen Estates will probably be available, with a cost anywhere between $6000 and $30,000.
And regardless of the five-figure costs of some of the art, Marc is determined that the gallery is unpretentious.
The transformation of this winery is the most recent job Marc has lent his hand to in his 10 years at the helm. Winery proprietor Rayah Estate Holdings has invested nearly $15 million on the land.
Even though Rutherglen Estates is among just a couple in the area in foreign hands, Marc states it's "just like a family operation". Additionally, it has the vote of confidence of the Indigo Shire council, which has heaped praise on Rayah Estate Holdings for "spearheading huge increase in the wine sector", producing jobs and economic growth in the procedure.
The winery is currently among the largest Australian wine exporters to China, sending between 35 and 40 containers of brewed wine every year, all created with locally sourced packaging and grapes grown in its own four wineries. The remaining 30 percent of wine it produces is marketed on home turf; largely alternative varieties like durif and combinations of marsanne, rousanne and viognier that appeal to national need.
Marc says that the winery is beginning to be known for producing premium wine. Now the artwork hanging on its own walls, depicting sacred trees, Dreamtime stories and dingoes and games of possum skin football, reaches the identical purpose, but with acrylics rather than grapes.